Regular price
HK$14,999.00
Regular price
HK$19,980.00
Sale price
HK$14,999.00
Unit price
per
Sale
Sold out
CUBICON Style Plus - A15CR has a printing area of ​​150x150x150mm and a printing speed of up to 150 mm/s. FFF ( thermal fusion lamination) 3D printing technology.
It is specially developed for offices, schools, and home users. It aims to be as automatic as possible, high-performance, and easy to operate in the process of printing models.
Full Auto Leveling Plus

Full Auto Leveling Plus of CUBICON, makes output precise within 10μm
The Specially Coated Heating Bed

The bed does not need additional tools and makes sure the output is easily detached from the bed without damage
Filament Auto Loading device

Auto-loading device can feed filament automatically and a opticalflow sensor informs when the filament runs out.
Replaceable Extruder & Nozzle

It is easy to maintain with the replaceable extruder and exchangeable nozzles
StainlessNozzle Kit

With the proprietary StainlessNozzle Kit, it reinforces durability and reduce troubles
3 layered Clean Filter

With a 3 layered filter, it removes harmful gas, dust, and smell generated in printing
Greater 5" Touch Screen

5" Full-color touch screen
Product/Quotation Inquiry
View full details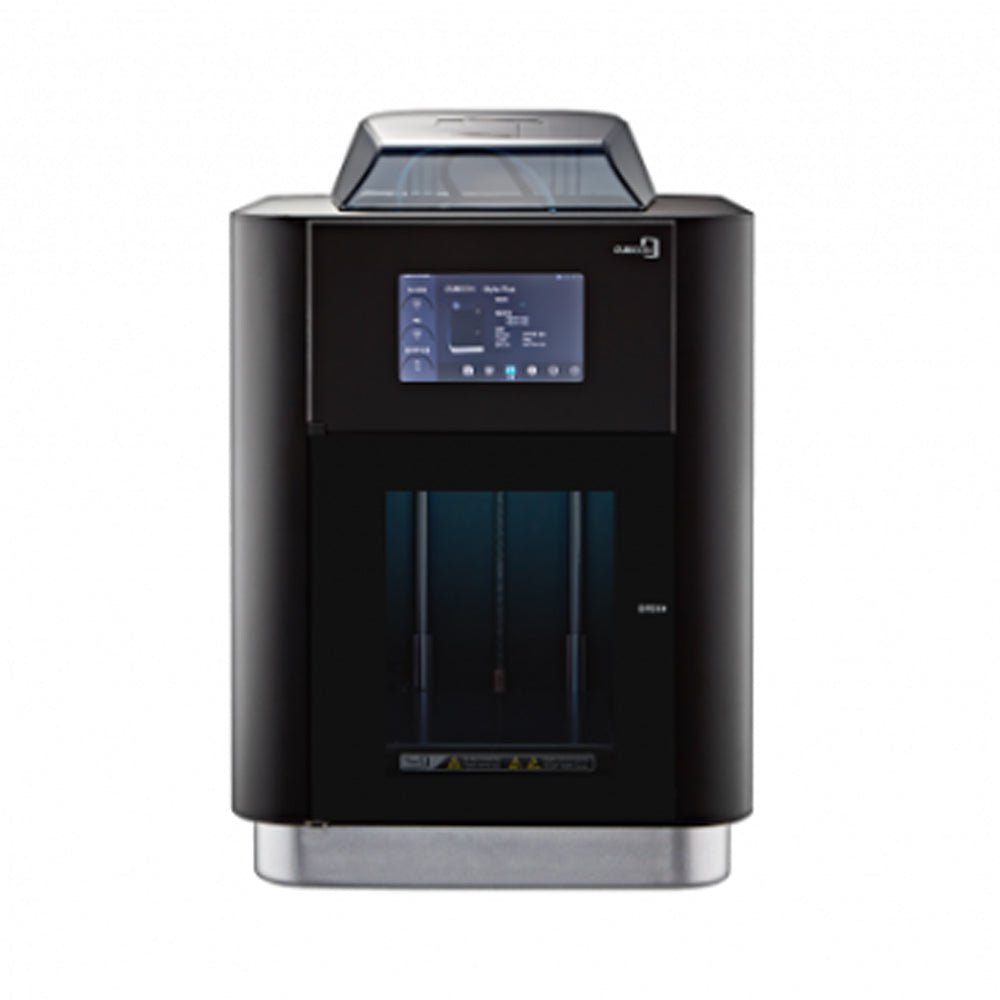 technical specifications
technical specifications

Printing technology: FFF (Fused Filament Fabrication)
Air filtration: Three-layer purification filter (Carbon, Hepa, Purafil)
Print size: 150x150x150mm (5.9x5.9x5.9 inch)
Printing speed: up to 150mm/sec (low noise and high quality mode)
Printing mode (layer thickness): 150~300um, Min100um
Outer layer thickness: Optimal400um+
Wire diameter: 1.75mm
Wire type: ABS, PLAPlus, TPU, PLA-i21 ABS-A100, PETG
Nozzle diameter: 0.4mm
XY position accuracy: 3.125um
Z-axis accuracy: up to 2.5 microns 1.25um
Maximum nozzle temperature: 260°C
Maximum heated bed temperature: 120°C

Operating ambient temperature: 15 -35 °C
Storage temperature: 0 -35 °C
Power supply: 200V~, 60Hz, 3.4A
Display: 5' touch screen TFT LCD
Transmission interface: USB (FAT32/NTFS), Ethernet, WI-FI
Built-in dedicated software: Cubicreatorv4 for Windows
File type: .stl, .obj,
Operating system: Windows 7 (64 bit)
Mechanical size: 322x350x486 (mm) & 16Kg