Laser engraving and cutting machine
Regular price
HK$99,000.00
Regular price
Sale price
HK$99,000.00
Unit price
per
Sale
Sold out
This model is a pre-order item
If you are interested, please contact us for enquiry!

Tel: 26191183

GCC LaserPro Mercury III inherits the good performance of Mercury series and provides more stable laser engraving quality. Servo motor control ensures that the pen car still has high-quality output under high-speed operation. The new functions of Mercury III include key switch, user-friendly control panel and SmartCENTER.
Working area: 635 x 458 mm (25 x 18 in.)
Z-axis depth: 165 mm (6.5 in.)
Optional wattage: 12W~60W
Shipping / Pre-order Terms

Delivery terms

Over HK$1500, free delivery;
If the amount is less than HK$1500, an additional local standard delivery fee of HK$150 is required;
Or SF Express (pay by freight)

Pre-order terms

It will take about 2-4 weeks for the pre-order to arrive. It is for reference only, and the actual situation depends on the shipment and transportation situation.
After the pre-ordered goods arrive, we will notify the customer of the arrival for arrange the payment of the final amount. We will arrange the delivery once the payment confirmed.
After the payment is confirmed for all reservations, no cancellation or refund application will be accepted.
One year warranty

Starting from the invoice date, a one-year warranty is provided.

⚠️The following are not included in the maintenance service:

3D printer: extruder and clogged nozzles.

UV printing printer: printheads and clogged nozzles.
View full details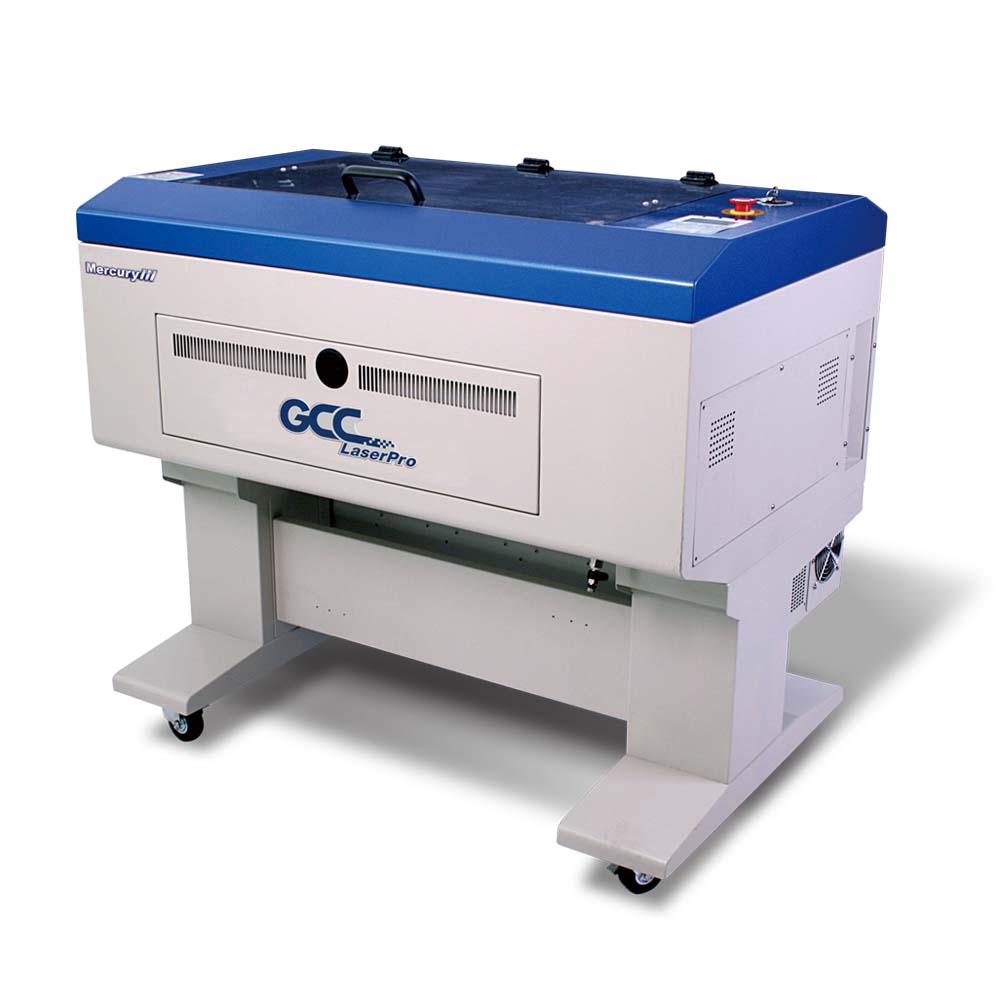 Humanized design, easy to use
任移即雕,簡單一拖即完成起點設置

任移即雕功能大大簡化設置過程,讓用戶直接將鐳射頭移至工作的起始點,不用計算起始位置,大大簡化了複雜的流程。

SmartPIN™智能對焦

即插即用的自動對焦棒,可以讓焦點設置簡易完成,精準找出最佳雕刻高度,使鐳射雕刻過程中的輸出品質達到最好。

簡單易用的控制面板

友好的控制面板簡化操作流程,熱鍵設計和工作狀態即時顯示簡潔明瞭,易於操作。
Appearance and function design are fully equipped to meet various needs
閉合DC伺服馬達

高速運轉時,閉合DC伺服馬達比步進馬達提供更加高的軸功率。另外,因為伺服馬達是連續運動而非時停時動,所以精度也更高。

Honeycomb Table

A clean and better cutting quality is achieved by the honeycomb table when cutting materials into small pieces. It lifts the workpiece off the work table from hitting by laser reflection. The dust and vapor created during processing are then taken away effectively through the honeycomb cell by a down vacuum funnel exhaust. Rather than handling rigid materials, the honeycomb table also helps to fix flexible materials with the aid of down vacuum to keep constant focus distance and consistent cutting results.

前後門可開設計 (選購)

便利的前後門可開設計,無需借助任何工具即可容納超長型的物件。
Rotary Attachment(Optional)

By using the rotary attachment, laser engraving on cylindrical or round objects is now possible. This option uses the fourth axis to rotate your object 360° to allow engraving on cups, wine glasses or even a baseball with two types of conical fixtures available. The minimum/maximum diameter and length of the working object are 90/180mm and 450mm respectively. Its maximum weight should not exceed 4kgs.

SmartAIR™ Fine Nozzle

The optional SmartAIR Fine Nozzle is recommended for laser engraving or cutting thin materials such as textile. The smaller caliber nozzle is positioned closer to the object for a concentrated blast directed over a small area to eliminate burning on the cutting edge. The perfectly-vertical design of the SmartAIR Fine Nozzle produces a concentrated airflow to blow away dust and unwanted residue, leaving a clean product surface.

配備空氣壓縮機

特殊設計的用於鐳射雕刻機的空氣壓縮機,通過使用無油膜片,有助於消除鐳射光學元件上的水分對環境造成的有害和破壞性影響。此外,還提供需要吹走汽化顆粒的最佳氣壓,有助於防止過熱。必須保持聚焦鏡和反射鏡的清潔,以延長鐳射機壽命。
吸氣除臭裝置(選購)

可配合選購CE認證的吸氣除臭裝置,旨在去除鐳射加工過程中的有害煙霧和粉塵,保護操作者的健康,消除環境污染,增強激光切割效果。

鐳射護目窗蓋

可防護波長達OD7 + @ 10,600nm的鐳射及強光,防止對眼睛的傷害。

鐳射專用護目鏡(選購)

可配合選購護目鏡,可防護波長達OD7 + @ 10,600nm的鐳射及強光,防止對眼睛的傷害。
High security design, safe to use
鑰匙開關及緊急按鈕

鑰匙開關保護機器以免非授權使用。機器頂部顯眼的緊急制動按鈕可用於立即停止鐳射發射及筆車運行,確保操作環境更加安全。

SmartGUARD™ 火焰偵測器 (專利)(選購)

使用SmartGUARD系統的鐳射切割和雕刻機,可確保最佳的安全性。發生故障時,警報系統將立即啟動並關閉作業系統。

RoHS 認證

作為市場的先導者和環保型的生產商,GCC將不遺餘力保護全球環境。產品符合歐盟2002/95/EC、RoHS認證。
Technical Specifications
Technical Specifications

Maximum workpiece size (L x W x H)
Front and rear doors closed: 27 x 19 x 6.5 in. (685 x 482 x 165 mm)
Front and rear door opening: 27 x ∞ x 6.5 in. (685 x ∞x 165 mm)

Worksurface: 31.1 x 20.9 in. (790 x 530 mm)
Dimensions: 44.3 x 28.3 x 39.6 in. (1125 x 720 x 1005 mm)
Laser source: 12, 30, 40, 60W
Cooling method: air cooling, operating system temperature 15°-30°C (60°-86°F)
Drive mode: Closed DC servo control

Capacity: 166.3 in2 / hr (1072.8 cm2 / hr)
Speed ​​control: adjustable within the range of 0.1~100% of 42 IPS (16 different speeds can be set for each job)
Power control: adjustable within the range of 1~100% (16 different speeds can be set for each job)
Engraving ability: 256 gray scale image processing ability
Distance accuracy: 0.254mm or 0.1% of the moving distance, whichever is greater
Z axis movement: automatic adjustment
Focusing lens: standard 2.0", optional 1.5", 2.5", 4.0"
Resolution(DPI): 125, 250, 300, 380, 500, 600,760,1000, 1500
Transmission interface: 10 Base-T Ethernet, USB 2.0 full speed
Operating system: Windows system
Control panel: LCD display panel: current working file name, total working time, laser power, engraving speed, number of files uploaded to memory, parameter setting menu

safety:
Class I laser products complying with EN60825
CDRH-compliant class II laser products
2006/42/EC Machinery Directive compliance
Install the optional switchable door module, Class 4 laser products that meet the CDRH standard

Auto Focus: Yes
Red light indicator: yes
Front and rear doors can be opened: Yes
3D and engraving mode: Yes
Power specification: 220-240VAC, 50-60Hz automatic switching, maximum 15A
External exhaust system: the minimum air volume needs to reach 640m3/h (CFM 377 ft3/h), and the negative pressure needs to reach 2.3kPA